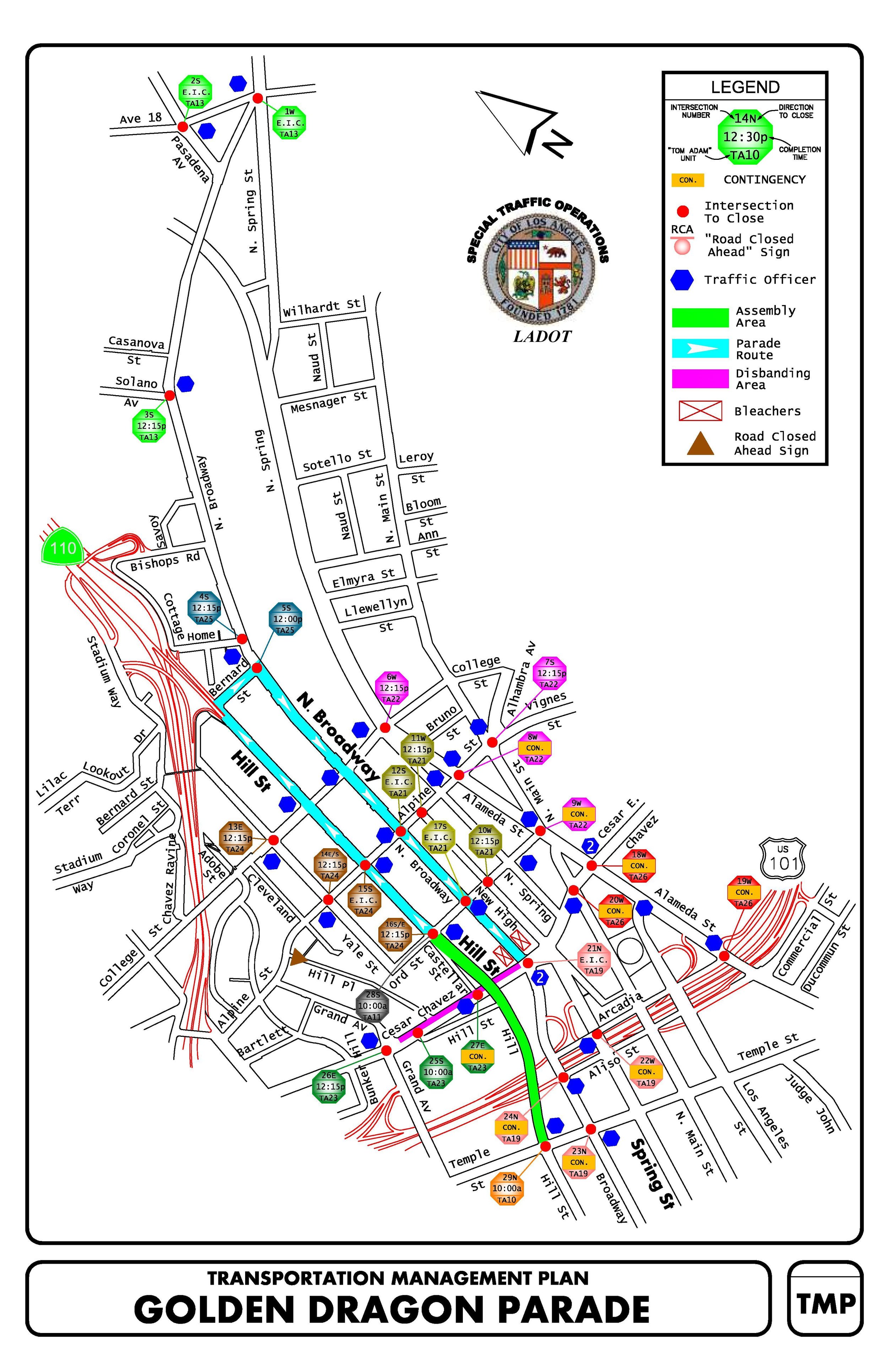 Parade Route: Hill Street at Temple toward Bernard. Right on Bernard, right on Broadway, back to Broadway and Temple.
S
treet Closure Information (may change without notice, please check here frequently):
Freeway 110 exit on Hill Street will be closed between 10:30AM - 4:00PM.
Streets around assembly area, the portion of Hill Street between Ord and Temple will be closed between 10:00AM - 4:00PM.
All streets around Hill Street and N Broadway between Bernard and Cesar Chavez will be closed between 12:00PM - 4:00PM.